Laptop Chip Level Service Chennai
Behind a laptop, complex processes happen in the blink of an eye. All thanks to the power of the chip. It handles everything with ease. With the demand for laptops now more than ever, keeping them in good condition has become necessary.
Rousant Systems is a reliable laptop chip level service center for all laptop brands. Our technicians are always at their best to render exceptional service. We understand your need for effective solutions within the shortest time possible. Therefore, our laptop services in Chennai are the most trusted by our customers.
Most of the days, your laptop would be fine. But, there would be days when it does not switch on or shows you a blank screen. Sometimes, you might be looking to replace your laptop keyboard or display. Our experts can handle it with precision, whether it is a simple or a major issue.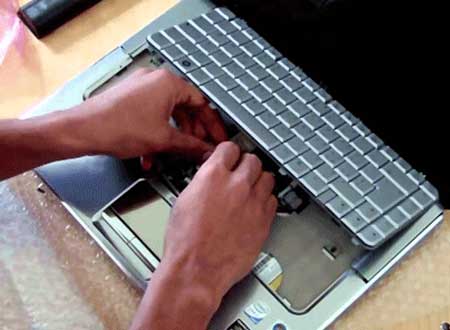 What do we offer?
All laptop problems can be addressed by our professionals. We can handle anything, whether it's hardware, software, or general maintenance. Rousant Systems offer a wide selection of software upgrades, data recovery, and laptop chip level service.
Professional Chip Level Servicing
Our technicians use the latest technology to improve our laptop chip level service. It helps us to achieve great precision and speed up the process.
BGA Chip
Our team is well-versed in servicing BGA chips. We have specialized equipment for providing our customers with accurate solutions.
Chip Work
The usual jumper wire is always an option when your layout requires a change or update at a BGA site. Jumper wires are far too long to fit beneath a BGA component.
Here are some of the other services we render at Rousant Systems:
- Motherboard service
- BGAs IC repair
- Hard disk repair
- Panel Fabrication
- Performance optimization
- Rebooting Issues
Other services:
You can approach our team for other services such as:
- Audio PBM
- Speaker PBM
- Mic PBM
- Bios PBM
- Repair of damaged screen
- Screen flickering
- Upgrade of Ram & HDD
- Charging issues
- Broken or dead laptop service.

Rousant Systems can handle all premium brands. We have earned a special name for being the best Dell, Acer, and HP service center in Chennai. Contact us if you need our help. Our staff will collect the laptop from your place and deliver it in time!